Gosh. I have been spending too much lately. My credit card bills went up to almost RM1K for only Air Asia flight tickets. -_-"

Damn alot of damage made. All donated to make up, skin care, beauty stuffs.. geez. as if I'm going to spend another new year ahead. ~_~

Imagine I got 3 bracelets in one month. Talk about spending. *Gulp*

I got this from Mom's Little Treasure Box (the one on the left, in greenish blue color bracelet).

She's really nice and did custom made two of it to let me choose. :D So happy.

The one on the right is made by Simmy Tan but I think she doesn't do that anymore. :( I bought from her last year and I think she didn't made them anymore to sell on her webbie now....


Up close...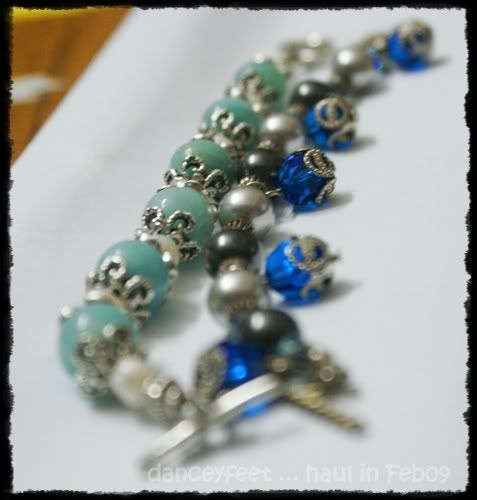 So nice right.

I stumbled across another seller called Stephenie's and her treasure was interesting as well. A lot of charms. I like.

I like so much until I ended up buying two. Some more her promotion ( buy 2nd for 40%) was so appealing. Die die also must get.

-_- She's quite creative in packaging as she tied her name onto each of the bracelets. :D So kawaii~ And she also slipped them into her handmade little envolopes.





And today, I got another stuff that I also wear them on my hand.

But this time is a bracelet-cum-watch.

Damn siao right.
I also speechless already.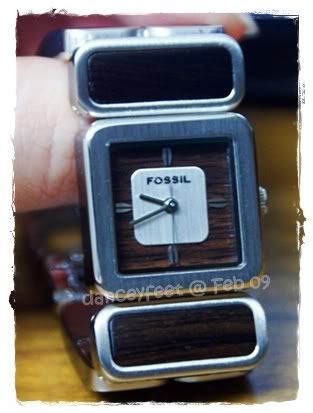 I initially buying a Seiko watch for my boy which cost RM530 online in LYN (nickname=virustar). However, because of my suggestion of CODing with him.. I ended up buying another watch for myself in his store (megamal pacific :Guan Huat Time Ent. , located above Popular). Damn semangat la I.

So now. I.am.totally.broke.

*sobs* I think I need to say bye-bye to my hello kitty launch next week liao.