Recently I had the "chance" to celebrate my graduation (sort of...) here...
and this happens a day before my exam for Marketing Management :P (damn "tough" right..)
To start off, Inaka is a Japanese restaurant which is located in Pulau Tikus, right beside the blue building (SOCSO office). You wouldn't miss it if you come from IPG college.
This restaurant has a very nice ambience, but too bad I forgot to take a pic of it. :P And their buffet menu is almost like Tao's concept where you place an order for them instead of the traditional buffet way.
They have quite a variety of food IMO, but too bad I heard this buffet will be on until mid-Oct (maybe today? -_-).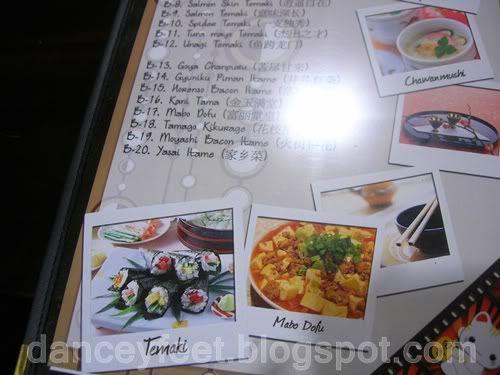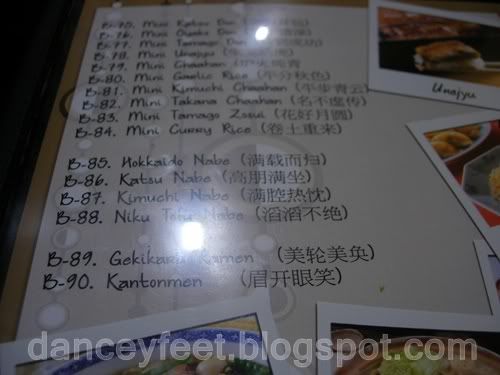 and lots more..... also, this applies as well...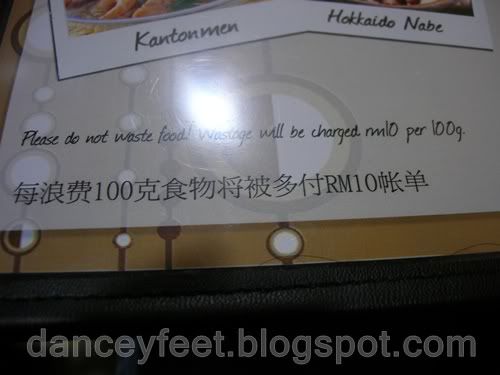 I'll have the pictures do the talking..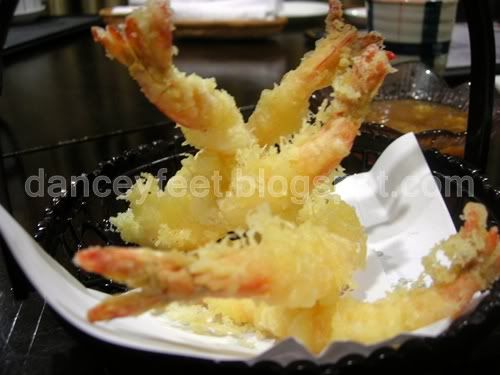 These tempura prawns are impressive, unlike Tao, there's no fried veges that comes with it :P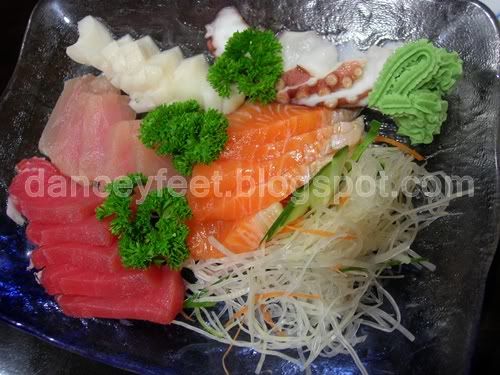 Sashimi~~~ These are great! And they are so delicious! We missed out sake (RM13 per bottle) to go with them as quoted by the lady there...
I didn't like their miso soup, nothing fancy about it and neither does it taste as good as Sushi king's miso soup...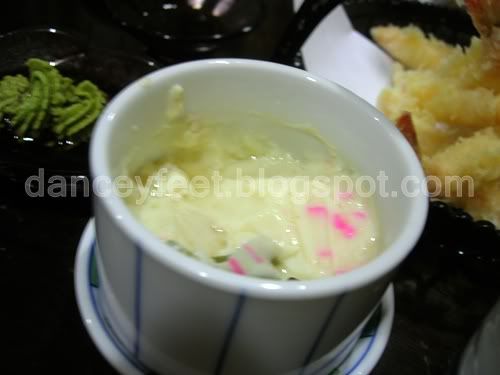 I loved these cawanmushi (steamed egg), they have few flavours for this, you can go with fish roe, crabsticks, etc) And if you doesn't fancy thick egg smell in them, these are the ones you should try! :D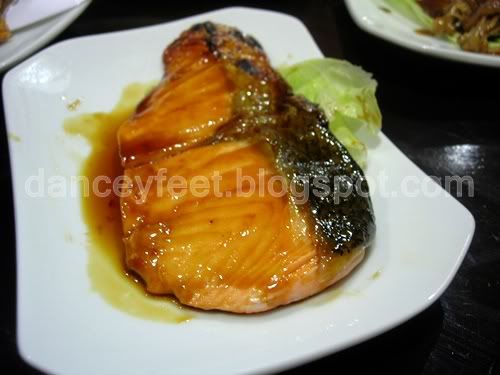 Salmon fish... nothing fancy..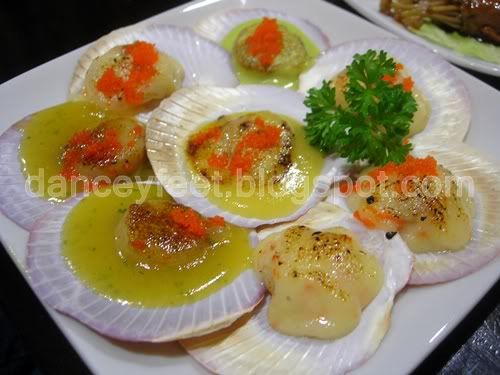 Scallop in many flavours... :D Spot the greenish one? Those were wasabi-flavoured ones! :D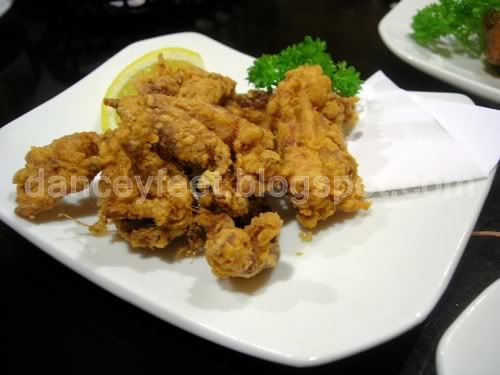 Tori Karege~ (The tomyam popcorn were also like this..)
Unagyi ... I don't know why they spelled them like this but isn't this ridiculous? A big bowl of rice with only 2 pieces of fish meat? :P
Take note of their noodles, it's quite big seriously.. :P And this kara ramen is seriously HOT & Spicy.. argh..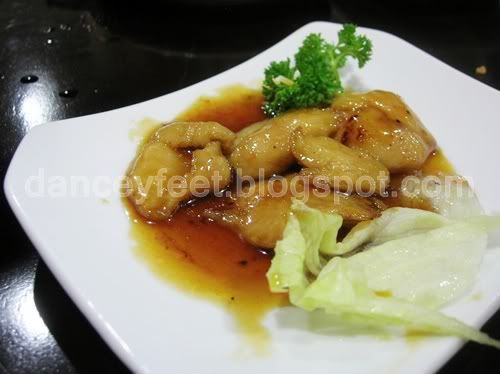 Sherine's favourite :P LOL, butter fish baby~ :P
And here's my favourite...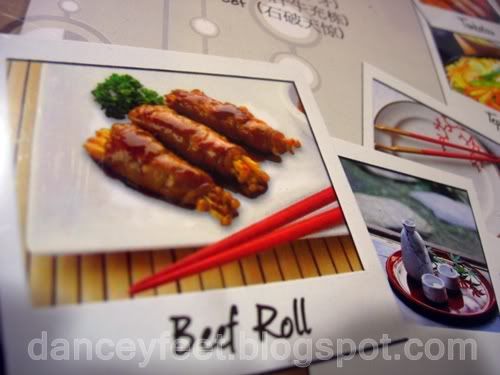 oops... haha
Sorry, here you go~~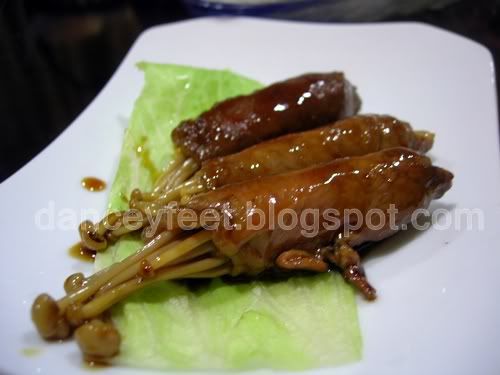 They are so uber yummy! And no heavy beef smell as well.. meat are so tender and soft~~ YUMMY!!!!!! :D
And last both not least, how can they be complete without Temaki baby! :P
Overall, I think they are not so bad in terms of their pricing RM48++ per head (plus tax is RM52.80). Do try them out when you had the chance yea.
BTW, they also do have free flow of Ice creams (my fav Green Tea & Chocolate!) and also free flow of fruits (they have dragonfruit & mango too!) Talk about impressive.. how can you not try them out? :D