Even though it's my first time to Che Go, I nicknamed it as "Che Gong" (Panic in Hokkien) or even "Che Gu" (Green cow , direct translation from Hokkien). LOL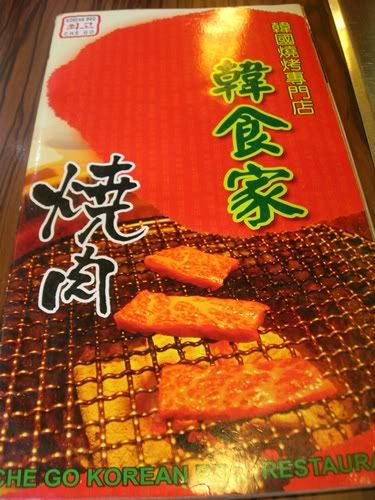 Don't you think their menu pic is just so tempting???

Because of HIS birthday... He gets to try out new food from Che Go, which is located at Aeon Seberang Prai City.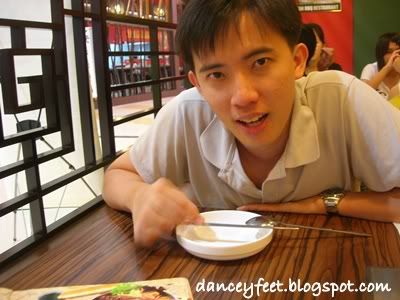 The "tempting" Menu..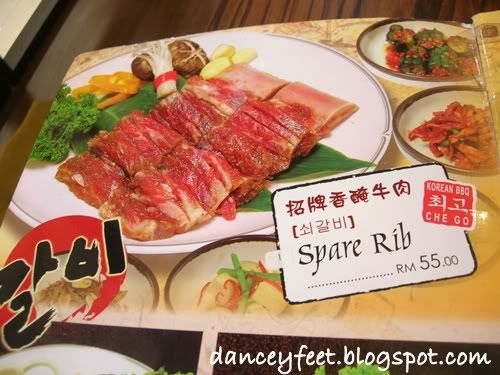 Spare ribs~ Yum!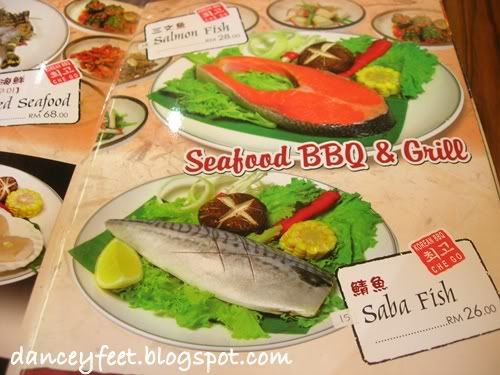 They got fish some more...

Each BBQ order that you make comes with these 6 little cold vege dishes. Looks quite little right? Even though it is refillable but I think Korean Palace and Daorae wins over their vege selection!!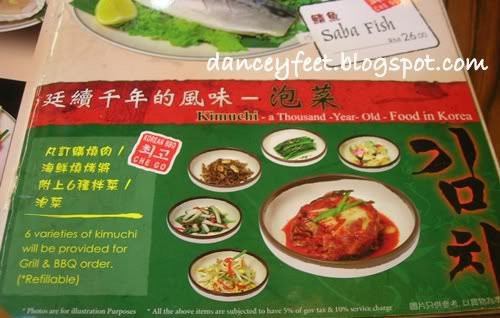 Other Side Menu..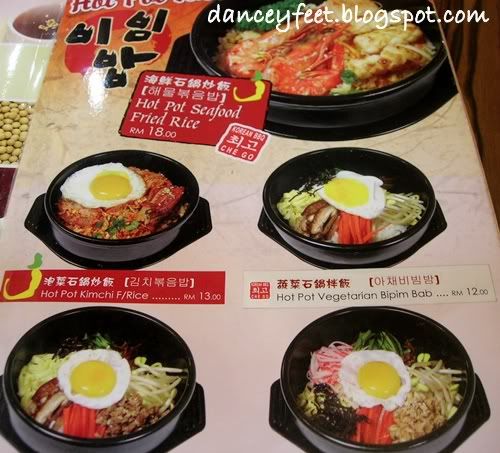 Soup soup!!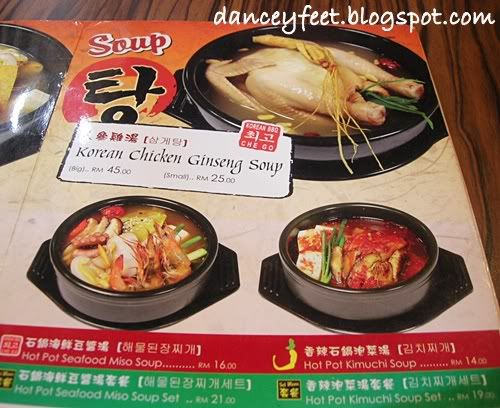 And this is one of the dishes that is recommended by the waitress there...




The drinks.. I called for Green Tea.. but it charges RM2. Korean Palace or DaoRae also never charge me wan.. Sien!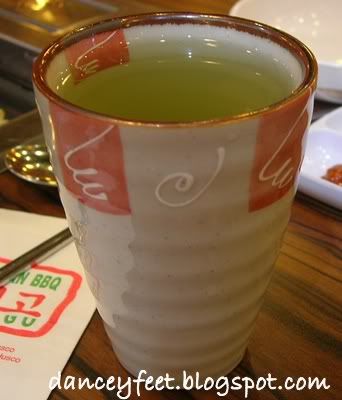 Here comes the environment..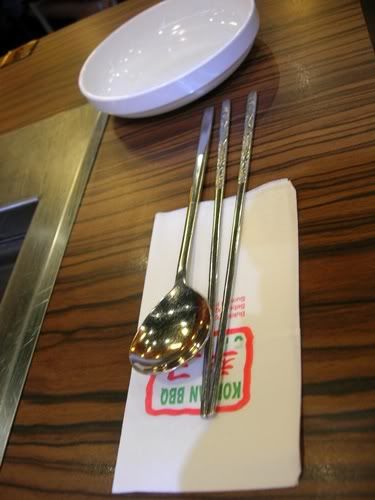 Their "work place".. :)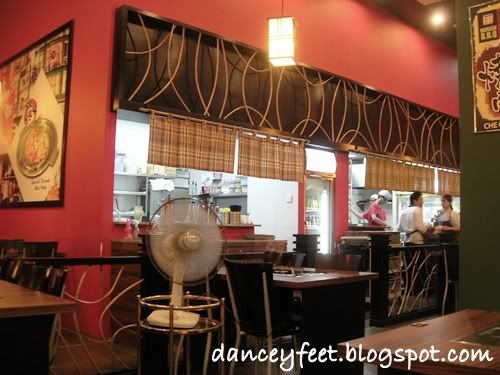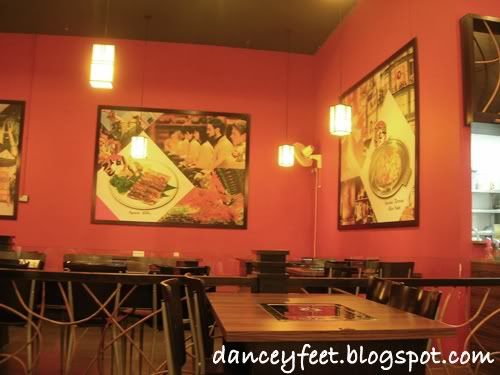 Some deco promoting hot bowl..



And *jeng jeng jeng*, here comes the food!

The *oh-so-small* vege dishes....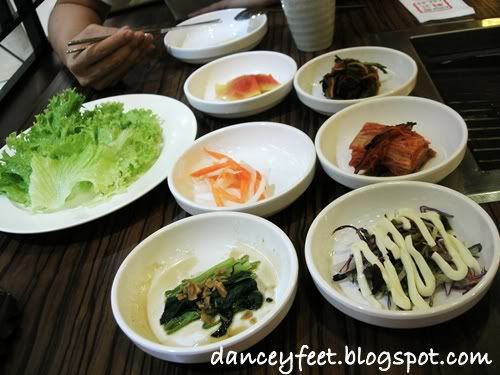 And the ribsssssssssss...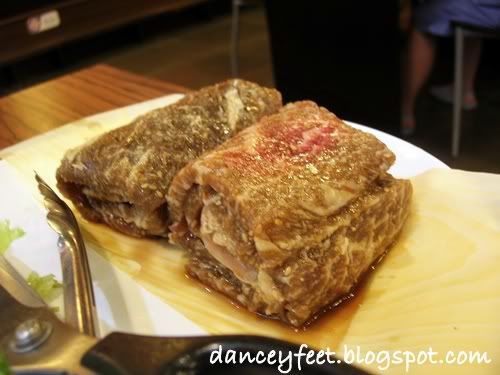 BBQ preparation.. which is something different compared to Daorae and Korean Palace. :)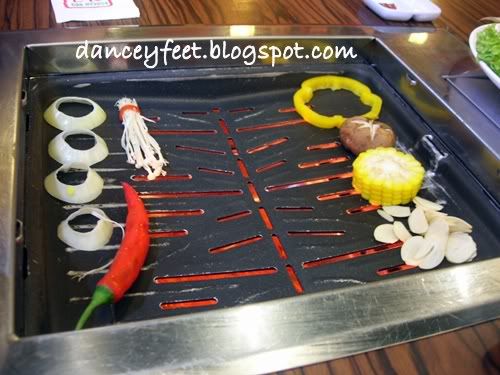 *On the way* :P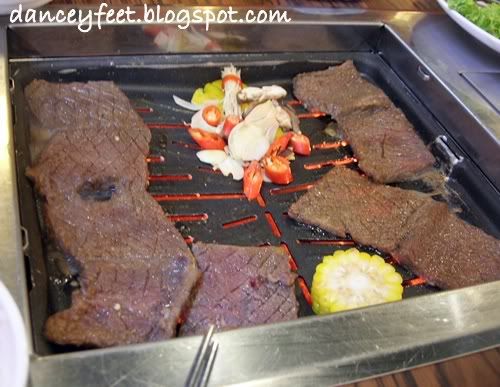 *Tadaaaa* The yummylicious ribs!! So so so nice! :)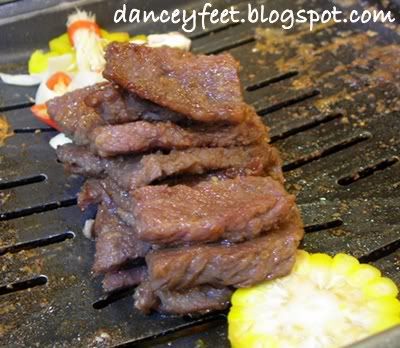 The chicken which is recommended by the waitress.. I don't quite like this one. It doesn't have any korean taste in it. The chicken meat is fried and then they pour some sour plum + oyster sauce on it.. nothing special. I'm sure you can get this at any chinese restaurant!



Last but not least, my fav!! KIMCHI!! Woohoo! It's nice and I think I like this one the most compared to Daorae / Korean Palace's kimchi soup. :)

One note, the food here are not cheap. The total bill for both of us cost about RM140. -_-" Crazy.

My tummy says: