OMG! I actually thought it was "DORAE" in short for do re mi fa so (in music terms). LOL!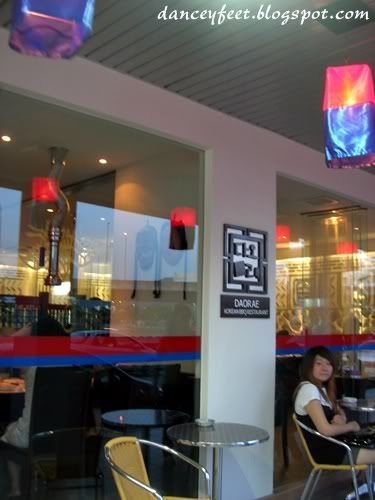 Can you see the crowd? (asking as if you can really see thru the windows. :P ) I actually waited there for about half an hour to get in.

And the first thing I saw is this ...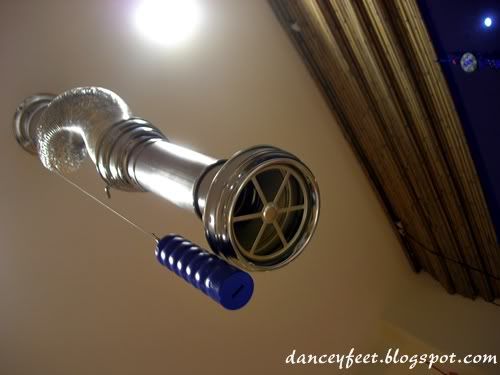 *WTF this bloody thing hanging in front of me* LOL!

And everyone also has one. :P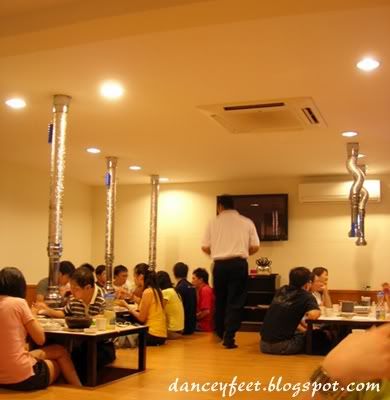 This thing is actually used for sucking in the darn smoke (vacuum ?) from the barbecue stove. Anyway, not much help also, my tee oso smell like BBQ chicken when I got home. -_-"

Here's what I managed to get from their menu.
*Gulp, ribs ribs ribs!*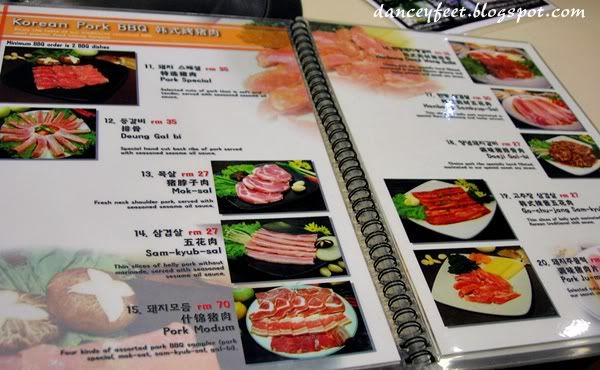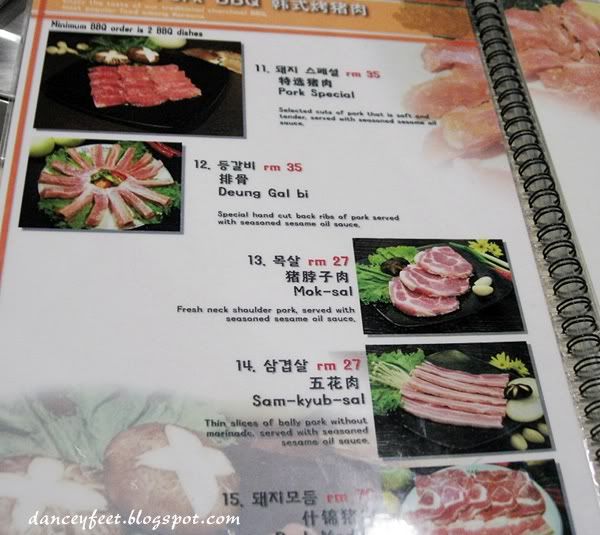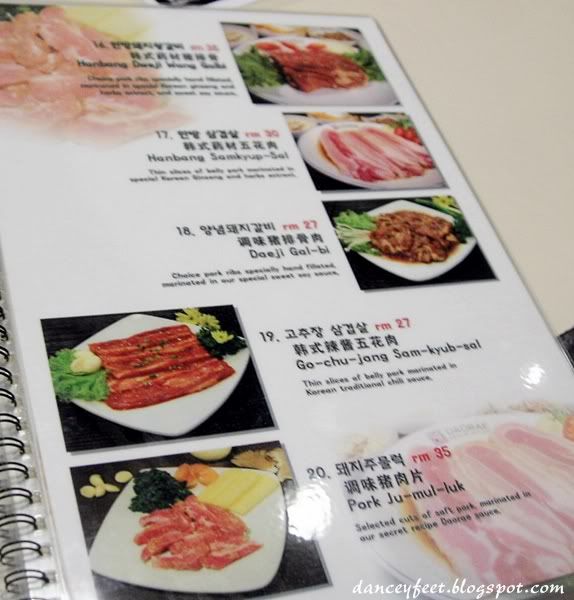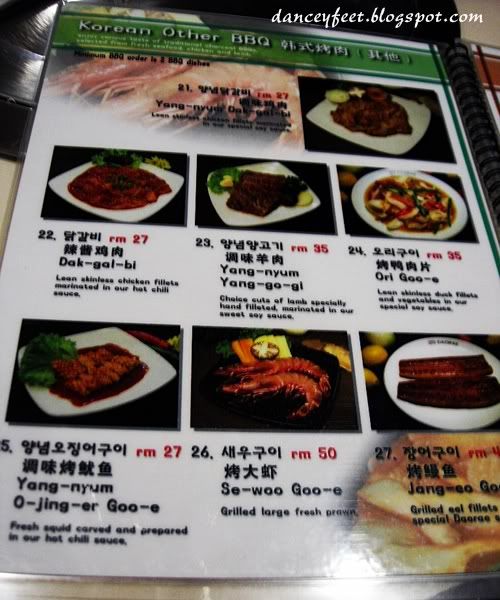 *Steamboat!*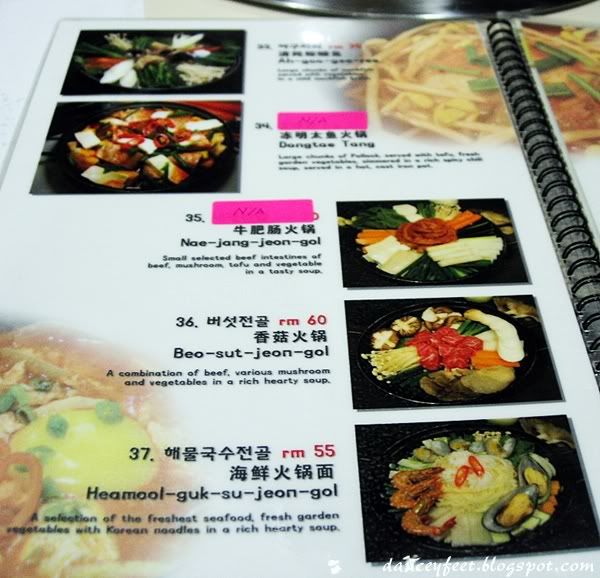 *Kimchi! Ole ole! :P *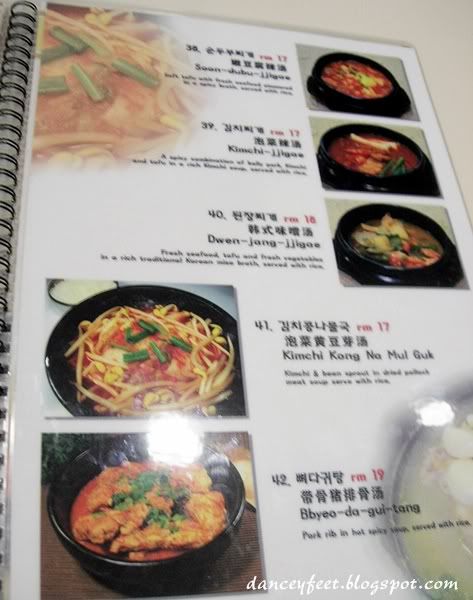 Beer for those > 18yrs old. LOL! (Just joking :P)



The first thing that comes to us was the salted vege soup!



And here comes the basic dishes that normally served to every customer. Small dishes of cold veges.


The bottle is their Korean tea I think. Tasted like some kind of agar-agar drink. -_-"

Spot the macaroni people! LOL!


I didn't know Korean food can go with macaroni.

Most of the items are served and prepared by the waiter. So, we can just sit there and relax.

Pork BBQ - Before Sauna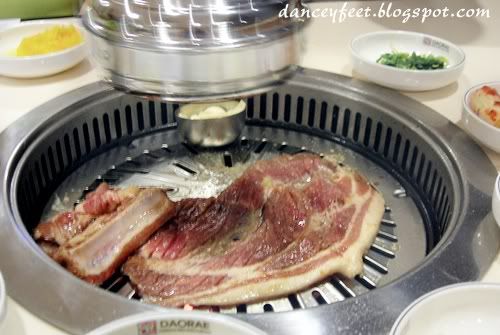 BBQ Pork - After Sauna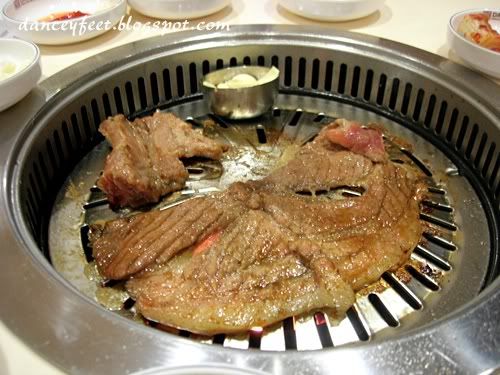 With some stir stir and fry fry...
>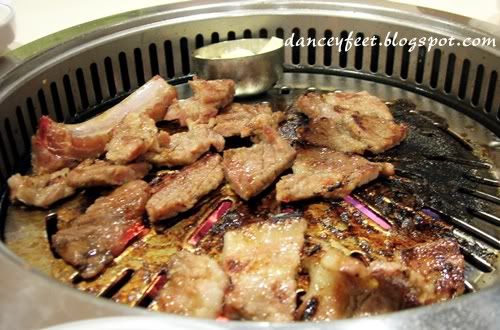 Yum Yum..



The Chicken. Same process.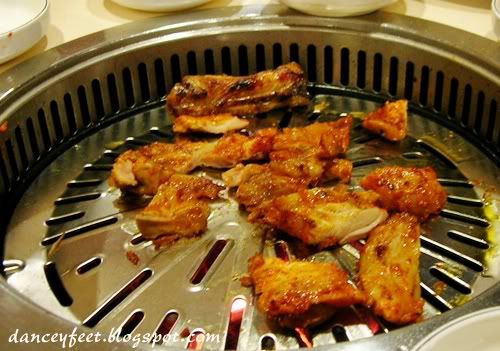 Err, this one I dunno call apa. But damn not nice. Like chewing those hard-core bubblegum. :P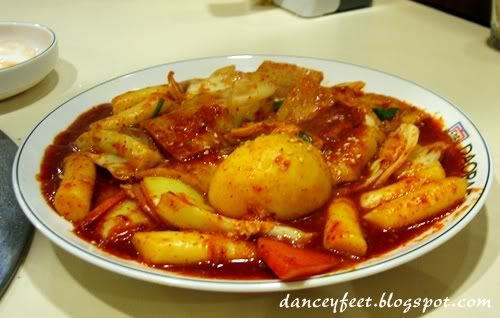 Pancake. This one is yummy! :D Like Orr-chien (Oyster Omelet)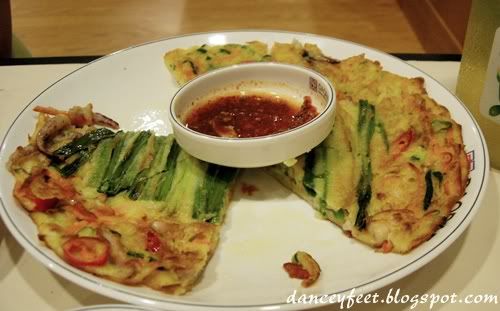 Some steam egg that is served to every table (complimentary).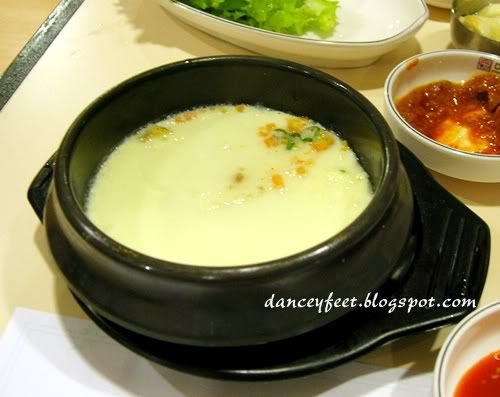 And my fav, Kimchi soup! That comes with a bowl of rice! :D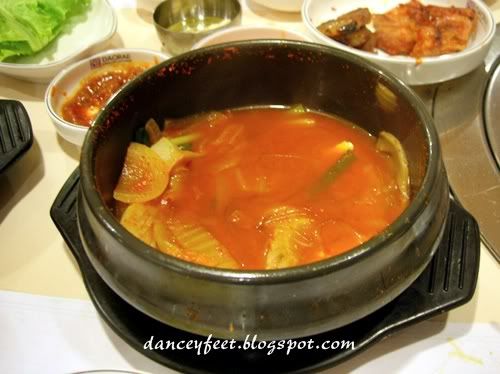 Not too bad, but I prefer Korean Palace's one more. Less meat from Daorae.

Total bill is about RM150. Plus service charge 10%. No tax. You get the drift.

My tummy says: