Because it was my Birthday, I've got a good reason to have a bloody-good-hearty meal.




My parents suggested that we have our lunch in Restaurant Starview in Megamal Pinang in Prai. And so, here we go.... :D

Upon reaching, we had some difficulties in finding a car park. Well, if you had pre-book a table there, normally we can park right in front of the restaurant (which is a small "China Town" street beside Megamall Pinang. But unfortunately, the car park were taken up by other customers, hence we park in a weird way since the parking lots are ridiculously small there (and parking fee is RM3).

The restaurant is quite small in terms of sizing.

Here's the dishes that came to our table upon arriving...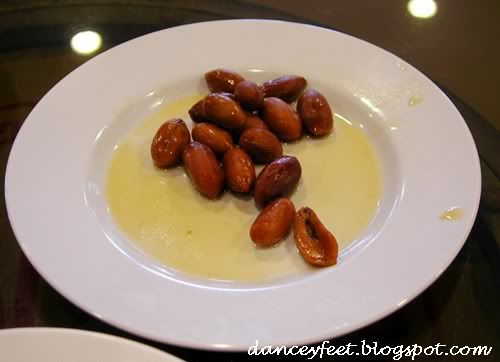 And some seasoned cucumbers....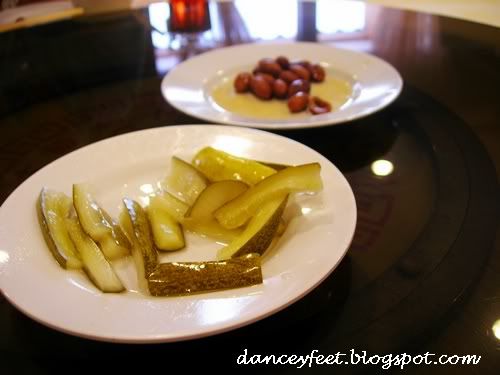 Because of my birthday *cough cough*, we ordered this...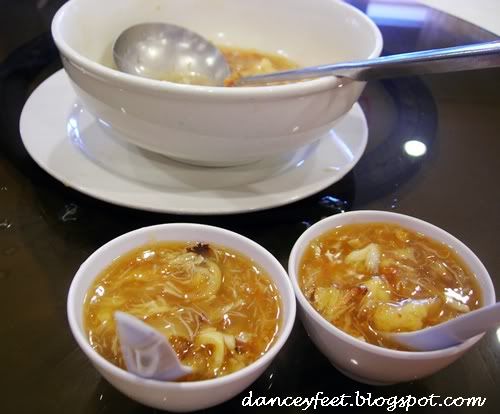 And Darn, it was oh-so good!!!! * 5 STARS with my thumbs up on this one *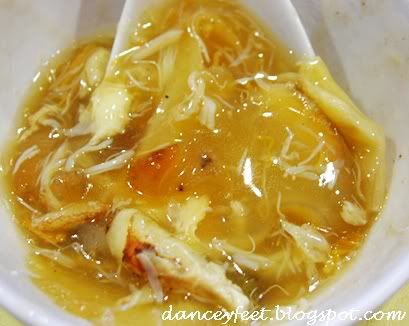 Noticed the meat and fins there? Gosh. This is wayyyyy better than the ones I had in their wedding dinner course. And of coz, the price is what we paid for (RM60 for Shark Fin Soup). But it is delicious! Worth it!

My mom also ordered this..which was also one of the dishes we used to see during CNY / Wedding dinner course..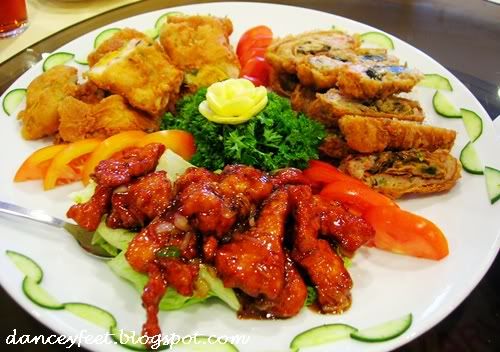 Even though it is nice, but then the price is so not worth it. RM60(or RM50 I think) for 3 different meat. But if you can see, both style of finger fried food are the same, and the portion is just too big for only 4+1 adults. :P

Up close of this dish... The chicken is nice IMO.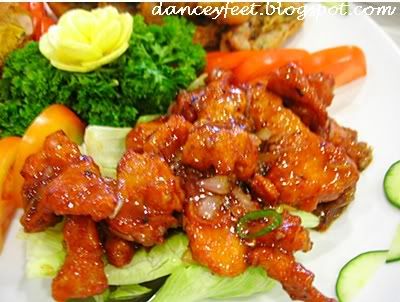 The fried ones.... I think it's crab meat and another one is with oyster...



And then came the chicken... with some XO wine steamed together with the chicken...



Nothing much to shout about about this one...

Next is the Beancurd in Claypot (Tauhu). Also nothing to shout about on this one..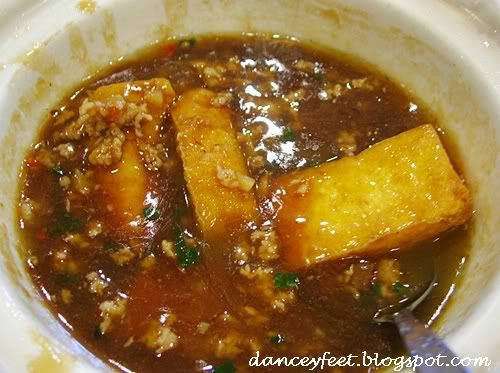 And last but not least, we ordered "Sang" Mee (Crispy noodles with sauce).



Well, sadly to say, not my liking as well even though the prawns are quite convincing....

Overall, I would only ordered Shark Fin Soup the next time I come here... The rest is just OK... I also heard my friend says that their suckling pig is nice... But I didn't ordered them....

my tummy says: