*Phew!* I think it's about time to update this blog after so long! LOL!

I initially wanted to skip the Korean Palace update because I talk too much about Che Go and Daorae.. But it seems unfair to Korean Palace if I don't update them since I tried Korean Palace first prior to the two... :P



Basically this restaurant located at Tanjung Bungah (on the left side) which is before reaching Island Plaza if you are coming from Gurney area. I think you would need to pass by one traffic light after you passby the Bomba @ Gurney.. and this shop is located on the left hand side right above the electrical shop.. Also, you might need to take a lift right up to the shop too! ;)


Korean Palace's logo~



Their table setting near the window (for sceneric view --> only can view the traffic below loh.. no sea/mountain wan...) ..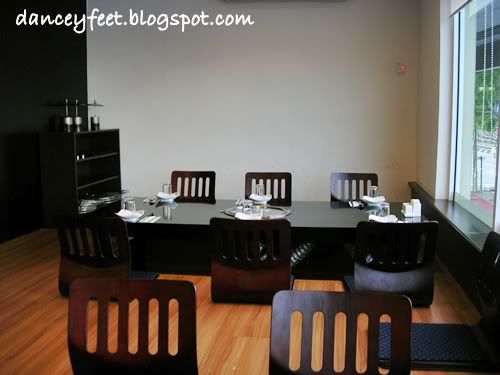 They have those normal tables and chairs too but it's not near the window lah...

Their cookery...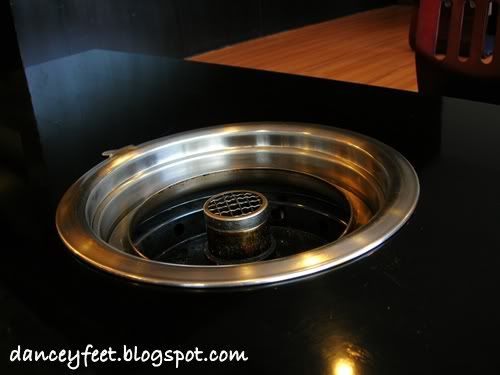 And a jug of korean tea (FOC).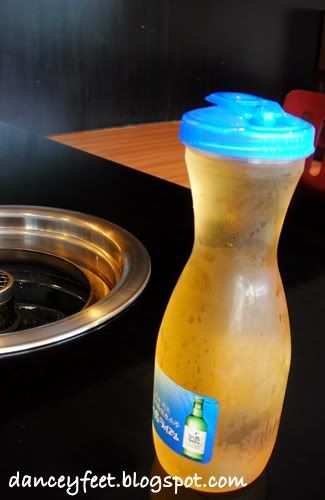 Like the other Korean restaurant that I've tried, they comes with these few cold dishes as well...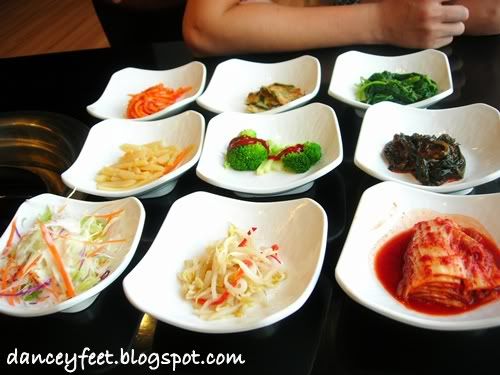 The one that I usually skip most is this.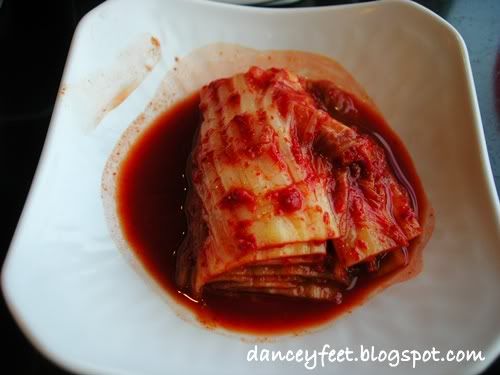 Coz I couldn't tolerate sour. :P My hair (whatever body hair that I have lah...) will stand up.. LOL :P

As usual, I love Korean BBQ...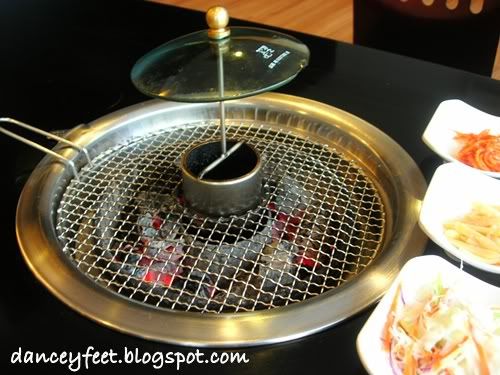 And this is what it comes with if you are ordering their BBQ..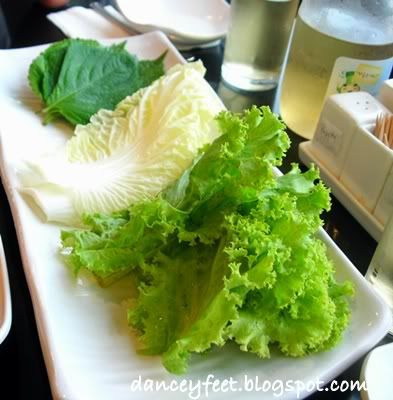 See the leaves on the left.. it is very fragrant and has a strong minty feel to it.. but I don't know what's that call though... :P

The whole set looks like this..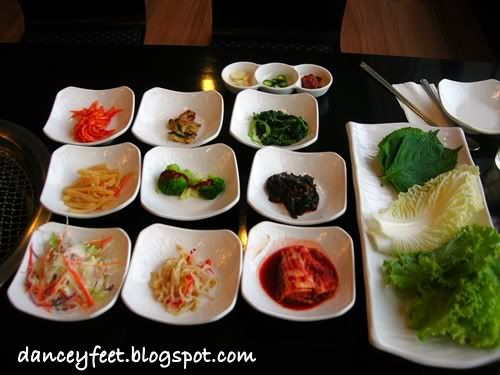 Here's what we ordered..

Chicken~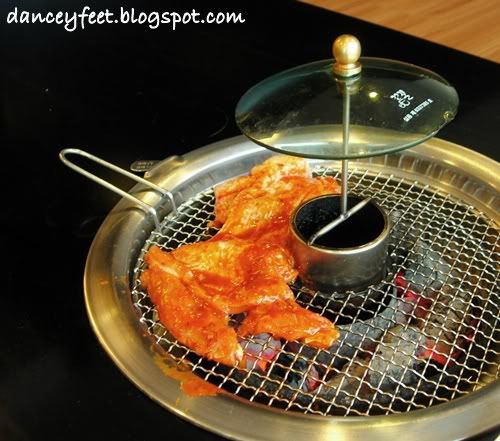 in the making...



and tadaaa...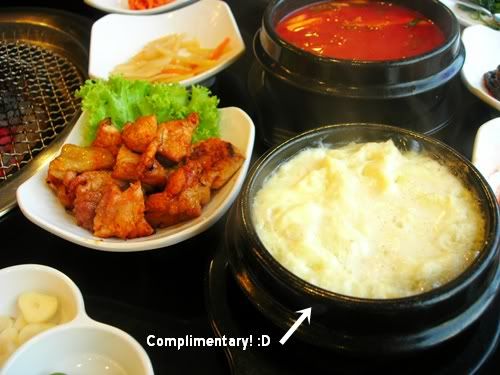 The right side of the chicken is the steam egg which is a complimentary dish. Japanese called Chawanmushi.. But very big portion right? Only Korean Palace offered this.. :P

We also ordered Squid..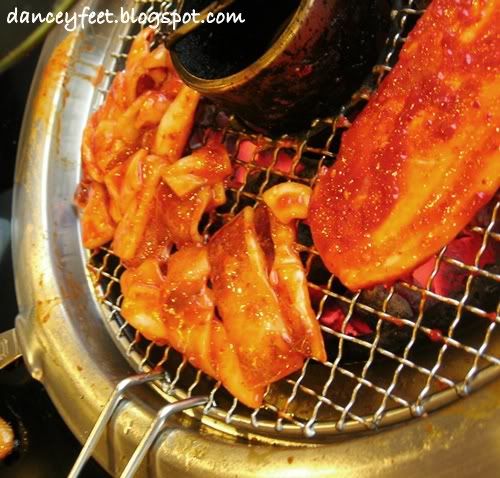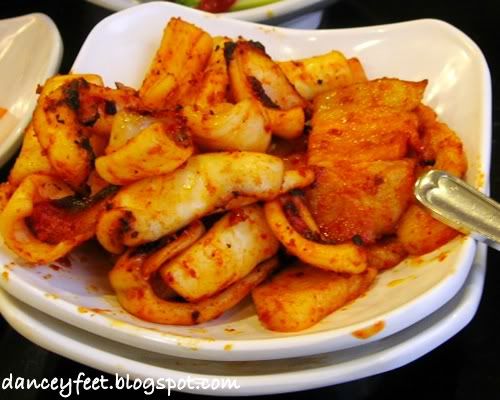 What I preferred most is their marinated meat (they have marinated and non-marinated meat(, it has more flavour and taste to it.

Because this was our first time, the waiter there taught us how to eat BBQ. LOL.

It is by taking a piece of meat, wrap it up with a piece of leaf/cabbage, then add in garlic +pepper + sesame oil + chili. :D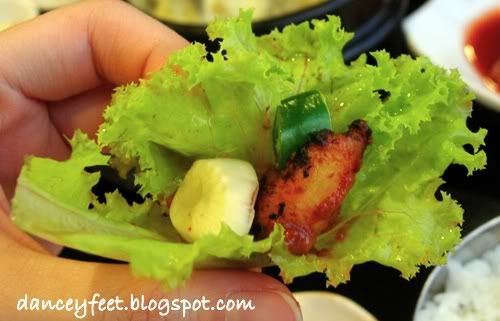 The second time I went there I ordered their beef, and guess what! Their beef is superb!!! :D You gotta try their spare ribs! Yum Yum.

Last but not least is my favourite of all Korean food. Kimchi!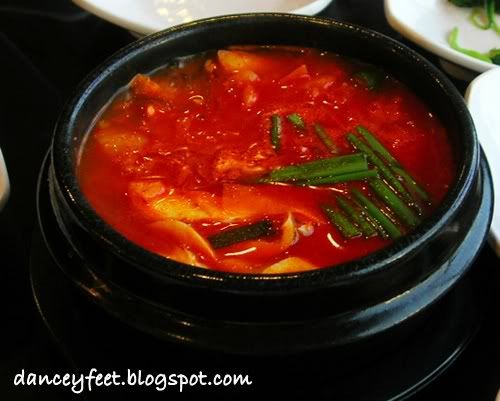 See see, nice right! I got it up close some more...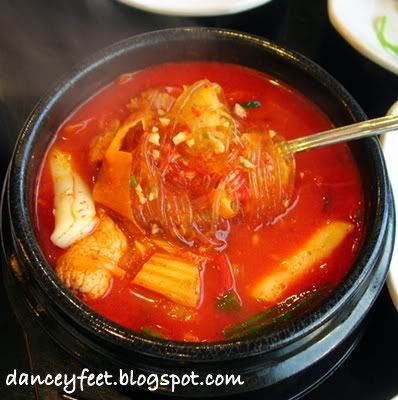 Even it looks scary, but it is really good! Not too sour and not too spicy! It's good! :D

But before we go off, they also offered us some dessert to cool off our body....


This is a cooling drink, they also offered us each a piece of watermelon too! :D

However, I guess all Korean Food are expensive, even Korean Palace too.. If you have more people go, it would be the merrier! ;) Definitely a must visit!